You love hearing stories. We love telling YOU our stories. We take you back in time on a approximate two hour walking tour. A journey so infused with the mingle of our ancestors. The soft whispers of our buildings. You will not notice the passage of time. From our Father of Independence, to the "Bridge". The last remnants of a Screwdock in the world. Explore a wealth of the commercial and religious spaces of our beloved Bridgetown. A little snack helps pass the time as you get a nibble of the sweetness that makes us the people known as Barbadians. Whether you are a long stay visitor at a hotel, guesthouse, family or AirBnB. Or here for the day on one of the popular cruise ships like Carinival Cruises or Norwegen, to name a few. Or you are living here and past these places everyday. We give you a sample of this rich town so that you can write your story "Once upon a time in Bridgetown..……"
Be transposed back in time.
Hear the intriguing stories of Bridgetown.
Hear about our Parliament and its place in the Commonwealth
See the canons that lie quiet on our streets.
Walk down the oldest street and capture its culture.
A visit to the first church and the Jewish Synagogue are both a must.
Walk on the "secret" burial place.
Experience comfort and leisure of all this with the aid of Orpheo Audio Tour (OTG) equipment.

Things to note
Light snacks will be provided. You may bring your own headphones however earpieces will be available.
Starting Point : Errol Barrow Statue, Independence Square, Bridgetown
Assembly Time: 15 minutes before departure time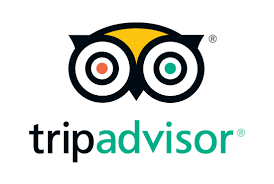 "Educational and enjoyable. We walked through the same streets days before this tour and realized
how we missed so much. Elizabeth was great and personable."
"My husband and I went on this walking tour with Deborah. It was just the three of us, and we thoroughly enjoyed it! She was very well versed on the history of Bridgetown, and we learned so many interesting things. She was also very personable, answered any questions we had, and we continued our conversation with her about all kinds of things, past and current, for a good half hour after the completion of our walk. We highly recommend her, and this tour, to anyone who is interested in learning some history while visiting Barbados!"
Loading…