Brief History
Bridgetown received its first 65 English settlers on 5thJuly 1628 under the command of Charles Wolverstone. Wolverstone was on a mission sanctioned by a group of London merchants who had been granted a lease to 10,000 acres (4,000 ha) of land by the Earl of Carlisle in settlement of debts. The town centre was originally a very swampy area that had to be quickly drained and filled in so as to make way for the early development. Although uninhabited, the British found a few traces of indigenous pre-existence on the island, the most noticeable being a primitive bridge that had been constructed over the Careenage area's swamp.
After Barbados was made the seat of the Anglican Diocese in 1824 for both Barbados and the Leeward Islands, St. Michael's Parish Church was made a Cathedral. This is how Bridgetown transformed from a town into a city.  
As the city further developed, the ancient 17th century buildings were maintained and several of them are still standing. However, buildings that came up later embraced the current architectural designs. This gives the city a surreal feeling where old meets new in a very cozy and eye catching artful composition. This city should definitely be on your list of places to visit while on a trip to Barbados.
Tour Description

Are you craving a historical adventure in Barbados? Do you love hearing stories? Well, we'd love to tell YOU our historical stories by taking you back in time during a two hour walking tour. The journey is fully infused with the mingle of our ancestors and the soft whispers of our buildings. You will hardly notice the passage of time as we explore exciting sites all the way from Our Father of Independence to the "Bridge". 
Come witness the last remnants of a Screwdock in the world and explore a wealth of the commercial and religious spaces of our beloved Bridgetown. A little snack helps pass the time as you get a nibble of the sweetness that makes us the people known as Barbadians.
This tour is ideal for;
the historian

the curious visitor

the casual cruise visitor

You

anyone seeking to learn of the rich heritage that this UNESCO World Heritage Site has to offer. 

As an addition to any Barbados vacation packages
What to expect;
Be transposed back in time.

Hear the intriguing stories of Bridgetown.

Hear about our Parliament and its place in the Commonwealth

See the canons that lie quietly on our streets.

Walk down the oldest street and capture its culture.

A visit to the first church and the Jewish Synagogue are both a must.

Walk on the "secret" burial place.

Experience comfort and leisure of all this with the aid of Orpheo Audio Tour (OTG) equipment
Things to note
Light snack will be provided. 

You may bring your own headphones however earpieces will be available.

Comfortable walking shoes, and weather gear, just in case of a few drops of rain, is encouraged. 

Starting Point

: Errol Barrow Statue, Independence Square, Bridgetown 

Assembly Time

: 15 minutes before departure time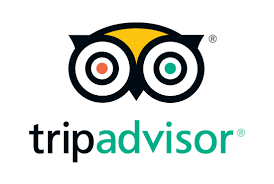 "Educational and enjoyable. We walked through the same streets days before this tour and realized
how we missed so much. Elizabeth was great and personable."
"My husband and I went on this walking tour with Deborah. It was just the three of us, and we thoroughly enjoyed it! She was very well versed on the history of Bridgetown, and we learned so many interesting things. She was also very personable, answered any questions we had, and we continued our conversation with her about all kinds of things, past and current, for a good half hour after the completion of our walk. We highly recommend her, and this tour, to anyone who is interested in learning some history while visiting Barbados!"
Loading…