Errol Barrow Statute, Independence Square, Fairchild Street, Bridgetown, Saint Michael, Barbados
Welcome to Bridgetown, our capital of Barbados, and a city with many stories. Chattel House Audio Tours founder, Deborah Grant, grew up coming here to visit the bustling Saturday market on Fairchild Street with her grandmother, and visiting Independence Square with her father to listen to political conversations.
Join us on a 2-hour walking tour of our beloved "Bridge," exploring its rich history with some 7 visits to important landmarks such as the Errol Barrow Statue, Independence Square,Heroes Square, Nidhe Israel Synagogue Historic District.  You have the option of an additional 7 whistle stops that will include the oldest street and oldest sacred space in Bridgetown.

We provide snacks, and sanitized audio equipment to make it easy to hear our wealth of information.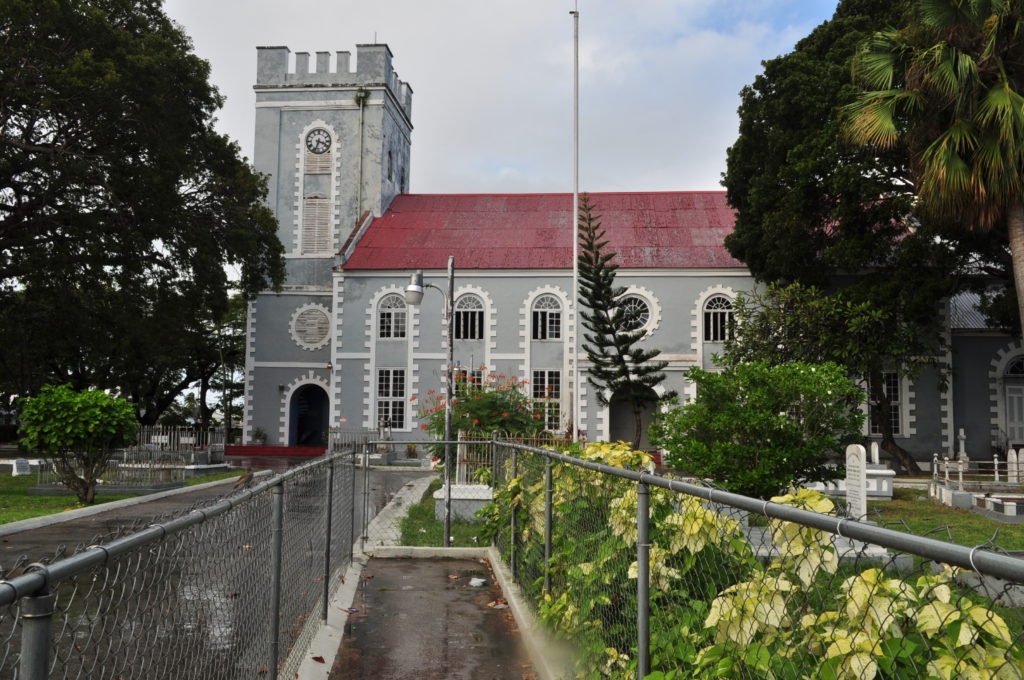 Highlights
Join a knowledgeable guide who shares important history and fun stories
Hear about our Parliament and its place in the Commonwealth
See the canons that lie quiet on our streets
Walk down Bridgetown's oldest street, Suttle Street, and capture its culture.
Visit the Jewish Historic District with the oldest synagogue in Western hemisphere
Take photos at the UNESCO-recognized Screw Dock
Reflect at the Carlisle Bay Burial Ground

Enjoy local snacks
Experience the comfort and leisure of all this with the aid of our Orpheo Audio Tour (OTG) equipment
What's Special About this Tour?
We are more than sun, sand, and sea. We have depth. We have history. We as a people, and as a nation, we have contributed to the world. You wouldn't know that by just coming to the beach. You will have a greater appreciation for why we think the way we do, why our views are the way they are. We share our experiences, and the importance of knowing one's story.
Who is this Tour Good For?
This is a family-friendly introduction to Bridgetown, but it is also a tour designed to share an entertaining look at our lesser known history as a major port, and the potpourri of political, economic, and cultural influence Barbadians have had on the larger world.
We welcome anyone who is interested in joining us, whether you are on a long stay; a visitor at a hotel, guesthouse, or Airbnb; or here for the day on one of the popular Carnival or Norwegian Cruises.
 Itinerary
Stories come to life with the help of an expert guide who takes you through the passage of time. Hear the soft whispers of our buildings. A little snack helps pass the time as you get a nibble of the sweetness that makes us the people known as Barbadians. Your 2-hour tour begins at the Errol Barrow Statue in Independence Square and continues at a relaxed pace across flat streets.
Here's a sample of some of the major stops we make along the way.
Independence Square
Begin in this important city center, where many important political figures have spoken to the masses, including our national hero Errol Walton Barrow, who was the first Prime Minister of Barbados. Expect some entertaining and important stories at the car park, situated along the water.
Carlisle Bay Burial Ground
From the square, we head to our next stop. This is an unexpected place. It is where our African ancestors are buried, and honored. This is a spiritual experience where we hope to reflect on our history and what it means for both African and non-African descendants. We will have a moment of silence here, and then your guide will share information with you.
Screw Dock, Cavan's Lane
The UNESCO World Heritage Site symbolizes our change in technology, and it is one of two of its kind in the entire world. Barbados was once the first stop across the Atlantic. Our screw dock is still intact, and if we wanted to we could set it back up! While you're not allowed to go in, your guide will take you to a special spot on the side, where you can look through the fence. Our friendly guides have practiced taking the perfect picture, and they can help you position the camera so you don't have the fence in it!
The Jewish Historic District
Here you will get to admire the oldest synagogue in Western Hemisphere. The stories transcend one religion, and brings us all together, as you admire the Nidhe Israel Synagogue and Museum on James Street.
 Additional stops included:
 National Heroes Square, High and Trafalgar Streets, Bridgetown Barbados, 15 minutes
Parliament Buildings, Bridgetown Barbados, 10 minutes

St Mary's Church, Chapel Street, Bridgetown Barbados, 10 minutes

Carlisle Bay, Bay Street, Bridgetown Barbados, pass by without stopping
Starting Point : Errol Barrow Statue, Independence Square, Bridgetown
Assembly Time: 15 minutes before departure time